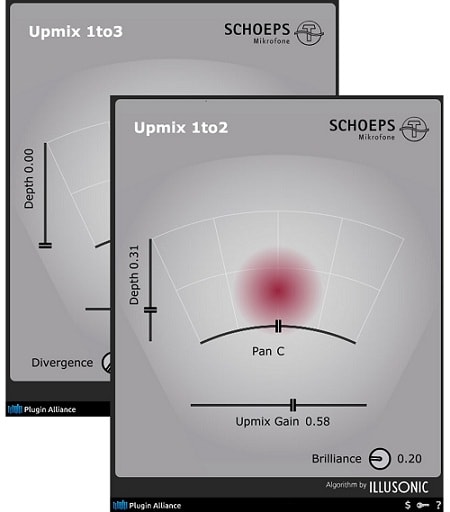 Schoeps Mono Upmix v1.0 WIN
Size 6.6 Mb
MONO UPMIX PLUGIN MONO SOURCES, NICELY EMBEDDED
The Schoeps Mono Upmix Plugin improves the sound color and spatial quality of a Mono signal. This is achieved because it extracts diffuse sound in the Mono recording and puts it decorrelated on L/R.Furthermore, it can add depth to the source.
The Mono Upmix Plugins can improve the flexibility when working with Mono sources in a mix. A more natural perception of the source can increase the maximum gain before the spot microphone gets audible.
Manipulation of source direction, width and depth
Manipulation of diffuse field level
Better sonic and spatial quality of a Mono signal
Better embedding of a spot microphone signal into the mix
The downmix of the upmixed signal is possible without artefacts and coloration
Hi Guys,this is the OFFICIAL Fls Audio Website. Visit every day www.flsaudio.com to watch the latest posts.Save the link on your browser.Respect!