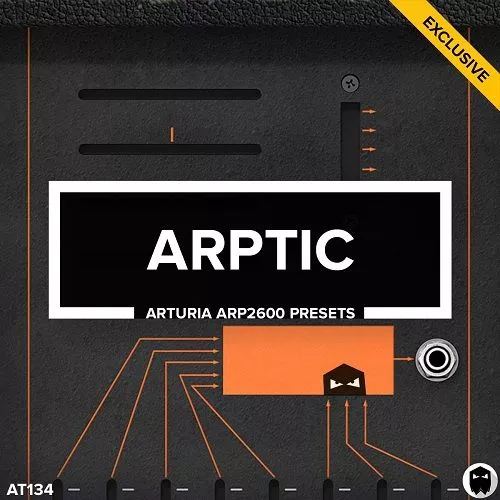 AT134 ARPTIC // Arturia ARP2600 Presets [Deluxe Edition]
The wait is over…
A first glance the ARP2600 can be extremely overwhelming. All those sliders, buttons and patch points are enough to send any producer down a rabbit hole for hours on end. Our team has put in those hours so you don't have to. Giving you quick access to 107 inspiring presets.
The ARP2600 has been pushed to the edge. Exploring diverse modulation routing thanks to its semi-modular architecture.
All areas of production are covered in this exclusive preset bank. Only available on Audiotent.com
VINTAGE SYNTH. MODERN SOUNDS.
Semi-modular sound design methods
Learn how to apply new patching techniques to create unique sounds.
Engineered to inspire you
All 107 presets were carefully designed with maximum playability in mind. Paying close attention to the envelope shapes and dialling in the right effect settings.
Learn how the demo tracks were made
Choose Arptic Deluxe and you will have access to complete 7 Ableton Live project files. These are the exact same projects used to create the main demo. You will discover how each element is working together to achieve a final mix-down. PLEASE NOTE: In order to load the project files you will require Ableton Live Standard or Suite 10.1.5 (or newer), and Arturia ARP2600 version 3.4.1.2810 or higher
REQUIREMENTS
To use the presets you will need: Arturia ARP2600 VST/AU v3.4.1.2810 or higher
* Please note: The Arturia ARP2600 plugin is not included.
Demo Preview:

Hi Guys,this is the OFFICIAL Fls Audio Website. Visit every day www.flsaudio.com to watch the latest posts.Save the link on your browser.Respect!