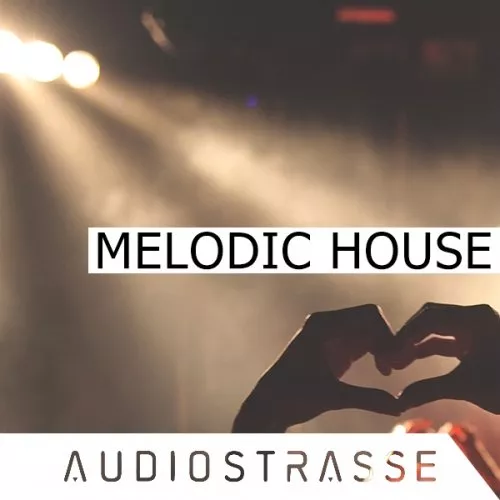 Audio Strasse Melodic House WAV
Born in the clubs of Chicago in the first half of the eighties, the house genre is strongly influenced by disco music and elements of funk of the late seventies.
The 4/4 is the main characteristic of this sound which can be expressed in many sub genres, including the "melodic".
The clean and well-defined grooves made with some of the best drum machines are accompained by a series of melodies designed to excite the listeners and make a different musical concept.
After almost 40 years after its explosion, the most popular sound of all time, takes a new identity towards a new era of development.
The new Melodic House includes more than 400 MB of loops inspired by the sounds of the most famous island in the world for the electronic music scene, and offers to all producers, the possibility to contribute to the develop of a genre that has made important steps in the history of the club.
Product Details:
 40 x Bass Loops
 50 x Drum Loops
 20 x Efx
 30 x Full Beat Loops
 20 x Melodic Loops
 20 x Percussion Loops
 15 x Vocal Loops
 Loops 126, 128 Bpm
 411.1 MB of 24 Bit Loops
*Other genres that this package may be useful in:
 Electro House
 House
 Tech House
 Techno
 Deep House
Demo Preview:
Hi Guys,this is the OFFICIAL Fls Audio Website. Visit every day www.flsaudio.com to watch the latest posts.Save the link on your browser.Respect!