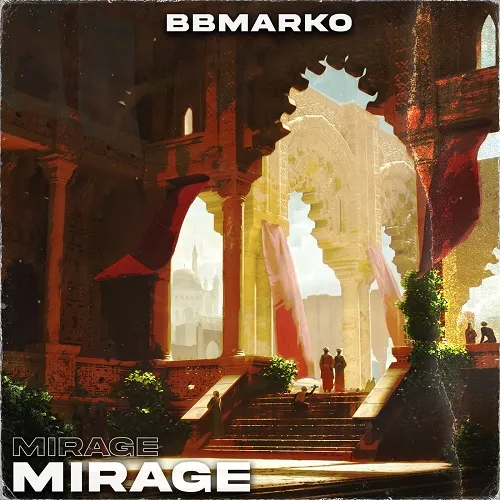 BBMarko Mirage Multi-Kit WAV MIDI PRESETS
The Mirage Multi-Kit is an all-in-one bundle collection that gives you everything you need to elevate your music to a new level. Unleash your creative potential with this extraordinary sound kit, curated to inspire and enhance your unique sound. We have designed this kit for versatility and ease of use so that the Mirage Multi-Kit can be your secret weapon for making, high-quality beats across various genres of music.
– The kit Includes –
Mirage Drum Kit – 200+ unique drum sounds, that are engineered to give your beats a dynamic rhythm that cuts through the mix. From booming kicks to sizzling snares, it has everything you need to create hard-hitting beats.
Mirage Melody MIDI Kit – 50 drag-and-drop melody MIDIs, made to breathe life into your melodies while also allowing you to effortlessly lay down melodic melodies that will captivate listeners and leave them wanting more.
Mirage Phrases Kit – 30 live-played instrument phrases from both violins and flutes, allowing you to layer your compositions with emotional depth and complexity, while also giving your melodies a more realistic and distinct sound.
Mirage Portal Bank – 50 unique Portal effect presets. These presets are designed to add a unique edge to your sounds, turning ordinary samples into extraordinary and uncommon pieces of music that are challenging to recreate.
Mirage Sample Pack – 30+ royalty-free samples all made by BBMarko. These unique and high-quality samples can be the foundation of your beats or the final touch that elevates your music to new heights.
Mirage Textures Kit – 30 distinctive textures to give your music an atmospheric quality that will transcend your listeners to another realm. These textures can be seamlessly woven into your final tracks, or serve as the secret ingredient to provide that additional spark your beats need.
With all of this, The Mirage Multi Kit is more than just a sound kit—it's a comprehensive kit for creative expression. Whether you're an experienced producer or a newbie, this kit will help you unleash your true artistic potential and take your music to the next level.
200+ New & Unique Drum Sounds
50 Drag & Drop Melody MIDI Files
50 Unique Portal Effect Presets
31 Royalty FREE Samples
30 Live Played Instrument Phrases
30 Atmospheric Textures
Hi Guys,this is the OFFICIAL Fls Audio Website. Visit every day www.flsaudio.com to watch the latest posts.Save the link on your browser.Respect!