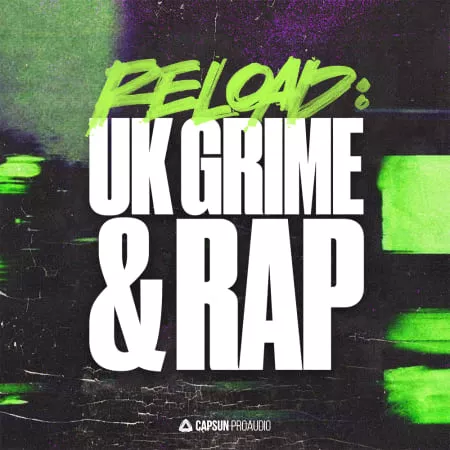 CPA RELOAD: UK Grime & Rap WAV
Dive headfirst into the pulsating heart of the UK's underground with this unapologetically gritty and uncompromising collection.
Capturing the very essence of UK Grime and Rap, "RELOAD" unlocks a sonic palette that resonates with the pulse of the streets. Step into the world of relentless beats, dirty sub bass, crushed horns and that untamed attitude that define the genre's unmistakable identity. Expertly curated by seasoned producers and sound designers, this sample pack presents an arsenal of sounds that pays homage to the roots while pushing the boundaries of contemporary production.
Inside "RELOAD: UK GRIME & RAP," you'll discover a diverse array of meticulously recorded loops and one-shots that embody the essence of the genre. Unleash a torrent of hard-hitting drum patterns, loaded with impactful kicks, snappy snares, and distinctive percussion elements that set the rhythm in motion. Dive into a labyrinth of evocative melodies, from ominous strings to eerie synth leads and grime brass stabs, igniting creativity and setting the stage for lyrical storytelling.
Demo Preview:

Hi Guys,this is the OFFICIAL Fls Audio Website. Visit every day www.flsaudio.com to watch the latest posts.Save the link on your browser.Respect!