Echo Sound Works House Piano KONTAKT
Unlock a new type of House Piano
Free for limited time only (3 days)
Anyone who produces dance music knows the "House Piano" sound.
​The iconic sound first debuted in the late 1980's on a Korg M1 and still gets used today.
​So why'd we make House Pianos?
Every time I've produced a House track that called for piano, each time I spent what seemed like hours layering and processing other pianos and key sounds to come up with a final sound that was new and unique, yet still House. The House Pianos makes this so much easier.
​Inspired by the sound of Joel Corry, Sigala, Jonas Blue, MK, Nathan Dawe, Kygo and so many more.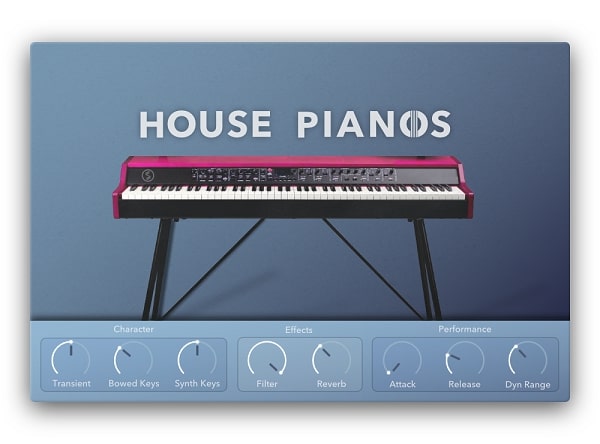 The House Piano GUI
The House Pianos comes with 9 easy to use macros that allow you to quickly tweak the sound to perfectly match your productions
Transient – use this macro to add a snappy pluck to the attack of the sound. Perfect when you need the piano to cut through a mix.
Bowed Keys – This macro adds a sustained layer to the notoriously short M1 piano sound.
Synth Keys – This macro adds a synthesized key sound to the main M1 piano.
Effects – Filter out high frequencies with the LP Filter and add some dimension with the reverb control.
Performance – These three macros allow you to fine tune the performance of the piano to fit your playing style or MIDI.
REQUIRES THE FULL VERSION OF KONTAKT. Download size is about 400 MB.
Demo Preview:

Hi Guys,this is the OFFICIAL Fls Audio Website. Visit every day www.flsaudio.com to watch the latest posts.Save the link on your browser.Respect!