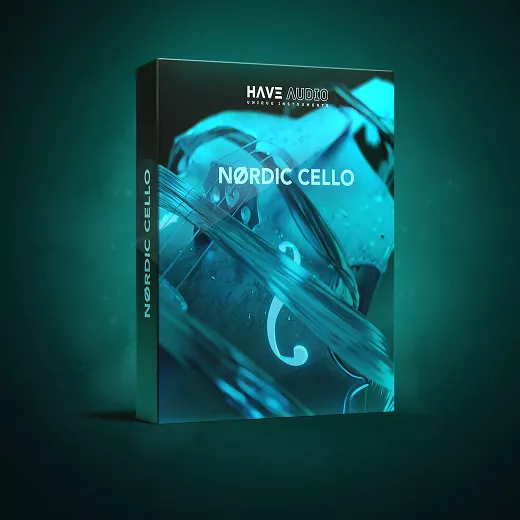 Have Audio NØRDIC CELLO KONTAKT
Deep-sampled and superbly delivered by Parisian cellist Jean-Philippe Feiss, Nørdic Cello is a new sample library that offers total playability, hyper-realism and tons of FX and creative applications that will make every musician, filmcomposer and music producer insanely happy!
Tons of articulations, from classic true legato, all kinds of pizzicatos and staccatos, tremolo up to unusual articulations, extended techniques and cinematic textures. All integrated in our new Nørdic Engine, with tons of top class FX, controls and Drag&Drop slot to import your own samples, loops and future sample expansion packs for Nørdic Cello to tweak them inside the engine for frozen, Nørdic results!
TECHNICAL SPECIFICATIONS
18553 samples in ncw. format. Requires full version of KONTAKT 6.5.2+ (not compatible with Free Kontakt Player).
MIC OPTIONS:
BUILT-IN EFFECTS AND CONTROLLERS:
ICE: it blends multiple samples for big, cinematic results
Time Warp: it time stretches textures, transitions and some articulations
Arpeggiator (5 arpeggiation modes, up to 32 steps and 4 octaves)
Reverse Effect
Dynamics Control
82 Convolution Reverbs/IR Effects
Top class Delay algorithm
6 additional FX (EQ, Compression, Saturation, Chorus, Phaser, Leslie) with 3 controls each
4 FX Macros
Sample and Loop Drag&Drop Slot
ADSR Envelope Controls on imported samples
Legato Speed
8 GB of RAM or more is highly recommended. You need to be able to run Kontakt Full Version 6.5.2+.
Sample resolution: .ncw format
Size:
14,16 GB (Uncompressed file)
PATCH/ARTICULATION LIST:
MELODIC:
True Legato
Harmony of the North (5 keyswitches: Vibrato – Harmonics – Still Water – Hendrix – Crescendo)
Staccato (5 keyswitches: Nordic Stacc – Harsh Stacc – Spiccato with Bow Tip – Alter Ego – Fast Crescendo)
Pizzicato (6 keyswitches: Long Pizz – Short Pizz – Pizzicato Harmonics – Vibrato Pizz – Slap – Fret Noises & FX)
Tremolo
Sliding Fourths
Sliding Down (5 keyswitches: Descending 5ths, Descending min6ths, Descending maj6ths, Descending Major Chords, Descending Minor Chords)
Mixed Articulations: (6 keyswitches: Legato – Stacc – Long Pizz – Short Pizz – Pizz Harmonics – Tremolo)
TEXTURES:
Body Hits
Bow Textures
Low Engines
Rises
Bouncing
Demo Preview:
Hi Guys,this is the OFFICIAL Fls Audio Website. Visit every day www.flsaudio.com to watch the latest posts.Save the link on your browser.Respect!