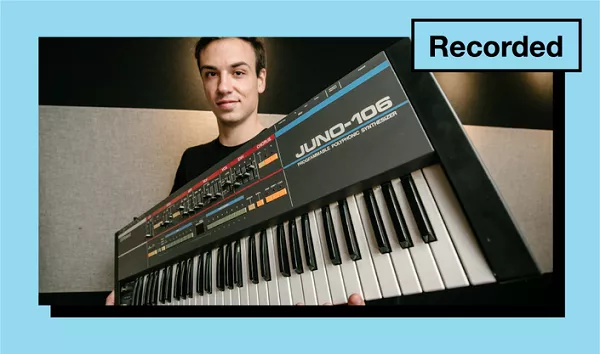 House Chords with Nick Garcia TUTORIAL
Learn how to build, synthesize, and sequence house chords in this free livestream course taught by house producer and jazz musician Nick Garcia. Over 3 lessons, you'll discover the secrets behind the classic stabs, and dreamy pads heard in your favorite tracks. After learning how to take your typical triads and transform them into saucy sevenths (or even nasty ninths!), you'll cover the signature synthesizers and instruments needed to achieve that classic sound. Finally, you'll learn how to process your sounds with creative effects to give them movement and life, covering everything from spacious pads to psychedelic stabs. Students will also receive a free pack of Ableton presets and devices, straight from Nick's library, for streamlining your house productions.
Lesson 1 – Jazzing It Up
Lesson 2 – Sexy House Chords
Lesson 3 – Arrangement, Modulation, and Effects
Your Instructor
Born and bred in Washington, D.C., Nick Garcia has built his career by eschewing trends in favor of a holistic approach to dance music, creating and playing only what feels right. As an accomplished resident at the city's famed U Street Music Hall, Nick gained a reputation for his multifaceted performances which incorporate genres such as old-school house, techno, disco, breaks, and everything in between. Beyond his talents in the DJ booth, Nick taps into his deep house roots for his own original productions. As a gifted producer and key tastemaker in the scene, the sounds of Nick Garcia have been recognized by top outlets such as The Washington Post, Mixmag, XLR8R, and more, often describing his project as a breath of fresh air in house music.
Hi Guys,this is the OFFICIAL Fls Audio Website. Visit every day www.flsaudio.com to watch the latest posts.Save the link on your browser.Respect!