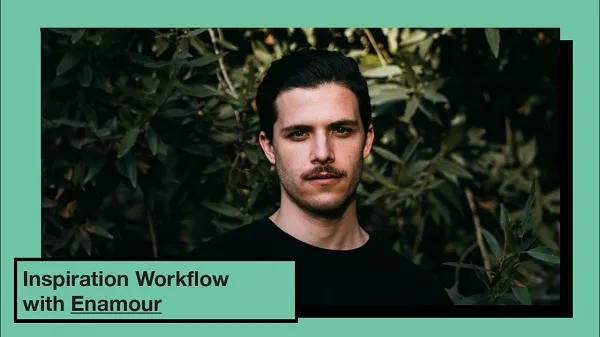 Inspiration Workflow with Enamour TUTORIAL
Learn the many different strategies, techniques, and tools Enamour uses to generate strong ideas and design unique sounds. Throughout the course, you'll learn how to break through creative blocks, get more mileage out of existing ideas, make your songs stand out, and discover your own sound.
The course will cover idea generation from a musical and sound design perspective and will touch on all elements of production including composition, arrangement, and mixing all types of sounds (drums, melodies, arps, pads, fx, etc.) On the last day, he will demonstrate everything on your ideas and sounds, showing the improvisational nature of his process.
Day 1 – Creative Mindset / Working in Audio / Resampling
Day 2 – Better Sequences and Arpeggios
Day 3 – Getting More from Existing Ideas
Day 4 – Advanced Automation and Modulation
Day 5 – Putting it Together on Your Ideas
Your Instructor
Enamour's productions infuse dreamy melodies with the power of progressive house and the alluring momentum of dark techno.
He's released on tastemaking labels including Anjunadeep, Future Classic, Lane 8's This Never Happened, Rufus Du Sol's Rose Avenue, Desert Hearts Black, and mau5trap. He's also become a coveted remixer, reworking the likes of Lane 8, Above & Beyond, Hayden James and CloZee.
Hi Guys,this is the OFFICIAL Fls Audio Website. Visit every day www.flsaudio.com to watch the latest posts.Save the link on your browser.Respect!