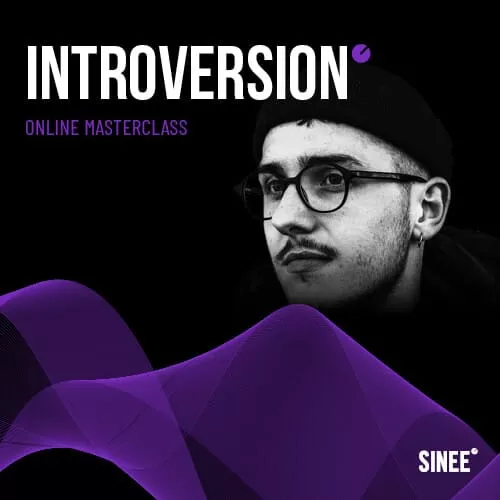 Introversion Online Masterclass TUTORIAL
Anyone interested in modern techno productions, groovy drums and emotional melodies such as harmonies is in good hands with the master class with introversion. What this exciting and up-and-coming Berlin producer has built up and gained in experience over the past four years is something that many other artists cannot achieve in an entire career. What is particularly important for this master class is that the Introversion workflow focuses on a minimal and, above all, purely digital setup. Be inspired by him and take a look behind the scenes of his productions, which are released on labels such as Arts, BPitch by Ellen Allien or Remco Beekwilder's Emerald. We are very pleased that this young and highly talented artist is continuing our masterclass series and are sure that the SINEE community will benefit from his experience.
Master class focus
Overall processes of a music production
Brainstorming and creative techniques with minimal setup
Sound design and mixdown "in the box"
Discover the sound of a modern techno production through introversion
Content & Details
On Demand Videos
Almost 2 hours running time
Lifetime access to course content
Based on Ableton (but suitable for any DAW)
Hi Guys,this is the OFFICIAL Fls Audio Website. Visit every day www.flsaudio.com to watch the latest posts.Save the link on your browser.Respect!