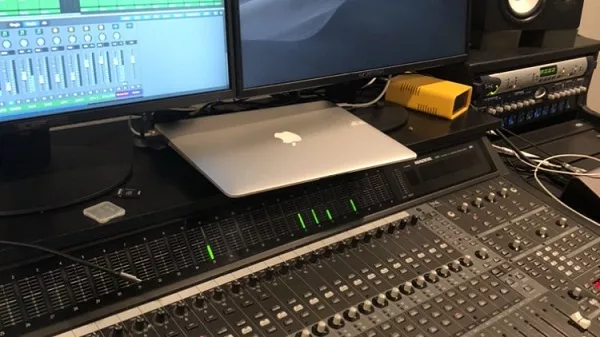 Learning Music Production With Logic Pro X TUTORIAL
Logic Pro X is a comprehensive digital audio workstation (DAW) used for music production and sound design. This course will introduce students to the fundamentals of Logic Pro X, including audio and MIDI recording, editing, mixing, and mastering techniques. Students will learn how to use Logic's built-in software instruments, effects, and plugins to create professional-quality music tracks. They will also gain an understanding of music theory, arranging, and composition techniques to help them create original compositions. The course will emphasize hands-on learning, with students completing assignments and projects to develop their skills and build their portfolio. By the end of the course, students will have the skills necessary to produce high-quality music using Logic Pro X.While Logic Pro X is the primary focus of this course, students will also have the opportunity to learn about the history of Logic Pro and its evolution into the powerful tool it is today. Through lectures and readings, students will gain an understanding of the origins of Logic Pro and its development over time, including its acquisition by Apple in 2002. They will also learn about the major updates and changes made to Logic Pro over the years, as well as the role it has played in the music industry. By understanding the history of Logic Pro, students will gain a deeper appreciation for the software and its capabilities, as well as a broader perspective on the field of music production.
What you'll learn
learning the history of logic pro
learning how to produce your own music
steps to record your own music
learning how to master your music production
Hi Guys,this is the OFFICIAL Fls Audio Website. Visit every day www.flsaudio.com to watch the latest posts.Save the link on your browser.Respect!