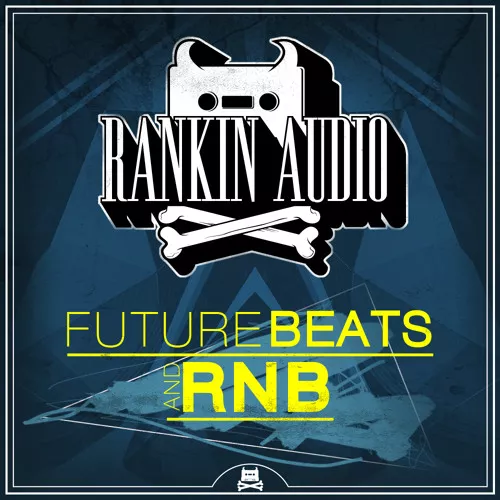 Rankin Audio Future Beats And RNB WAV
Future Beats & RnB' contains everything you need to construct the most soulful of Bass music. Taking influences from a wide range of music, from RnB to Garage, Soul and Dubstep, this pack has a style that covers anything modern yet soulful. Pioneered by artists like Flying Lotus and Flume, and with labels like Future Classic pushing the sound, people having been kicking back and getting deep more than ever.
The pack includes musical loops including lush analogue-styled synth chords, wonky leads and soaring smooth pads provide the soundscape while the deep basses and driving drum tracks give it something to latch onto.
There's also 85 drum hits from big claps, fizzy crashes, digital percussion and low-fi subby kicks. And to top it off and take everything just that little be further, Rankin have included the proper secret spices for your future Bass music – chopped vocals, vocoders, rhythmic textured foley loops and beautiful organic FX hits that will be the cherry on top of your deep beats.
This is one of the freshest packs around right now and not one to be slept on.
 24-Bit Quality
 869 MB
 30 Bass Loops
 30 Bass One-Shots
 10 Chopped Vocals
 9 Vocoded Vocals
 85 Drum Hits
 30 Drum Loops
 30 Kick & Snare Loops
 30 Top/Percussion Loops
 17 Foley FX
 20 FX
 55 Music Loops
 30 Music One-Shots
 20 Pads
Demo Preview:
Hi Guys,this is the OFFICIAL Fls Audio Website. Visit every day www.flsaudio.com to watch the latest posts.Save the link on your browser.Respect!