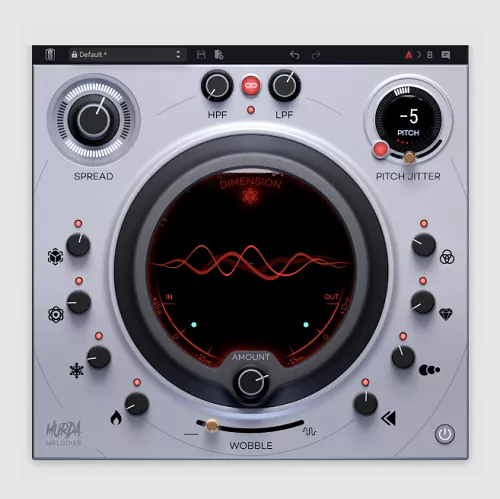 Slate Digital Murda Melodies v1.0.8 VST2 VST3 AAX [WIN]
Legendary producer Murda Beatz has worked with some of the biggest acts in Hip-Hop, including Drake, Travis Scott, & Migos. We partnered with Murda on a revolutionary new multi-FX plugin that offers producers access to endless sonic landscapes.
Twist, shift, mangle & more—​​Murda Melodies does unspeakable things to your track, transforming it in ways you can't imagine. Transform stock sounds into insane, unrecognizable tracks. The same fire Murda creates in audiences around the world is captured in this incredible new plugin.
8 PLUGINS IN ONE
The heart of Murda Melodies is in its 8 effects knobs, covering modulation, reverb, synced delays, reverses & more. And each knob interacts with the rest, leading into some truly mind-bending sonic landscapes.
PRO PRESETS BY MURDA
Easily sculpt your sound to perfection, with over 50 jaw-dropping custom presets made by Murda and our sound designers to get you up & running fast.
SHIFT HAPPENS
Change the pitch of your track over a whopping 4 octaves with a built-in pitch shifter, and for crunchy lofi beats, introduce gorgeous nonlinear artifacts with Pitch Jitter. Set the balance between shifted vs original pitch to dial in exactly the sound you need.
Multi-Effect Plug-In
Creative tool for producers, DJs, beatmakers etc.
Developed in collaboration with Murda Beatz
8 Effect controls: Modulation, Saturation, Reverb, Rhythm, Clarity, Ice, Synch, Delays and Reverse
Bypass function per effect knob
4 Octaves Pitch Shift and Pitch Jitter function
High and lowpass filter with bypass and link function
Spread control for manipulating the stereo width
Amount knob for controlling and mixing the effect portion and pitch-shifted signals for harmonising effects
Wobble effect control for classic recording or Wow and Flutter effect
Global bypass function
Undo and redo function
A/B comparison function
More than 50 factory presets
Hi Guys,this is the OFFICIAL Fls Audio Website. Visit every day www.flsaudio.com to watch the latest posts.Save the link on your browser.Respect!