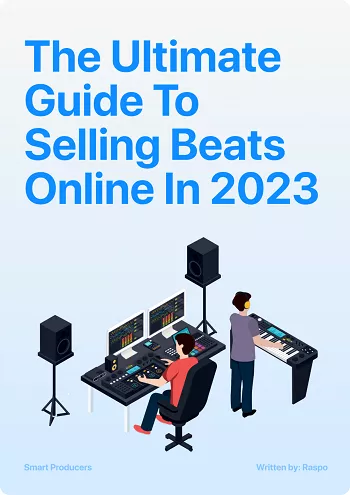 Smart Producers The Ultimate Guide To Selling Beats Online In 2023 PDF
I started my journey just like you – with a passion for music and a dream to make it big. I faced the same struggles, the same frustrations. But I didn't give up. I studied, experimented, and found a formula that works and become a top-selling music producer on BeatStars.
At the beginning my growth on YouTube was very slow. I hardly got any views on my beats. From 2015-2019 I only got 20,000 subscribers.
But then I started studying and analyzing everything related to growing on Youtube and 11 months later my channel hit 100,000 subscribers on YouTube and I was making more than $10,000 per month.
And now, as of Juny 2023, my channel has more than 470,000 subscribers, and I've made over $600,000 on BeatStars, with 20-30 hours of work each week.
Question for you…
Do you struggle to sell your beats consistently, starting out with great ambition but then falling off?
Or do you find yourself overthinking every beat, held back by a frustrating perfectionism that keeps you from publishing your work?
You're not alone.
In fact, you're just like the many music producers who used to be – before they joined our community.
And after going through "The Ultimate Guide to Selling Beats Online in 2023", these problems became a thing of the past.
And from there, some went on and build a successful beat-selling businesses, and monetize their music.
Others have grow on Spotify to more than 100,000 monthly streams.
And you're one click away from making the commitment to yourself to finally start making money with your music
130+ pages of deep dive into selling beats online
Hi Guys,this is the OFFICIAL Fls Audio Website. Visit every day www.flsaudio.com to watch the latest posts.Save the link on your browser.Respect!