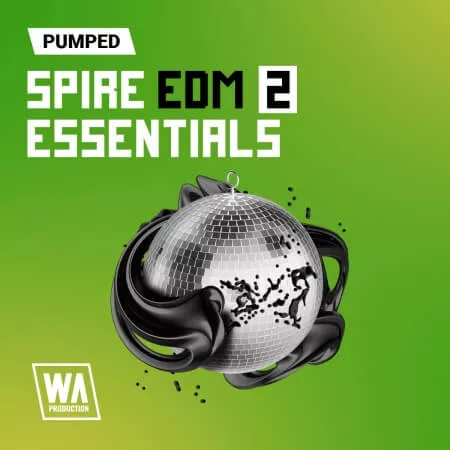 Spire EDM Essentials 2 [SPF]
W.A. Production is rolling out Pumped Spire EDM Essentials 2. Inspired by such artists as Hardwell, Tiesto, Calvin Harris, and more. If you are looking to create chart-topping hits these are the sounds that will energize and captivate.
Pumped Spire EDM Essentials 2 is nothing but presets for Reveal Sounds amazing plugin synth, Spire. We are giving you are custom created recipes so that you can get the most out of Spire and get the sounds you want, today.
Use these presets as a starting point to mold your own sound, or use ours in any of your productions, 100% Royalty-Free. We've included the most diversified collection of lead synths, bass sounds, and drop elements. Ranging from subtle and smooth to gritty and dirty to cinematic and melodic.
Pick up the most comprehensive and essential sounds for EDM. Pick up Pumped Spire EDM Essentials 2 from W. A. Production.
Included are presets from the following sample packs:
EDM For Everyone
EDM Of Tomorrow
The King Sounds
Sounds Of Tomorrow
Product details:
DemoPreview:
Hi Guys,this is the OFFICIAL Fls Audio Website. Visit every day www.flsaudio.com to watch the latest posts.Save the link on your browser.Respect!