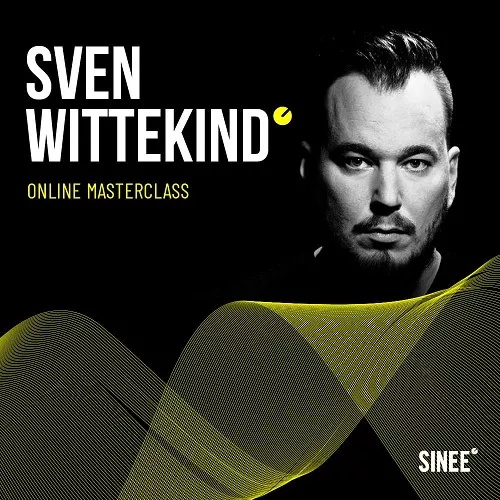 Sven Wittekind Online Masterclass TUTORIAL
Sven Wittekind got off to a flying start in the early 2000s! His hard-techno, Schranz and techno records got him a lot of attention in a very short time and catapulted the Frankfurt DJ and producer onto the big festival stages in no time at all. Wittekind has already played at Nature One, Mayday, the Awakenings and Time Warp Festivals and Airbeat One. In addition to numerous EPs and singles, his discography also includes four albums, including his Hard Techno & Schranz album "Fight For Techno", which was released in 2009 on Inflicted Recordings. In his online master class, Sven Wittekind talks to moderator Björn Torwellen about studio and production-related topics. They go into the development of a complete production – from the hardware jam to the finished techno track. The mixdown problem is also dealt with and brought closer to you in the online master class.
Master class focus
Overall processes of a music production
Working and jamming with hardware
Sound design and mixdown
Discover the sound of Sven Wittekind
Content & Details
On Demand Videos
2.5 hours running time
Lifetime access to course content
Suitable for any DAW
Hi Guys,this is the OFFICIAL Fls Audio Website. Visit every day www.flsaudio.com to watch the latest posts.Save the link on your browser.Respect!