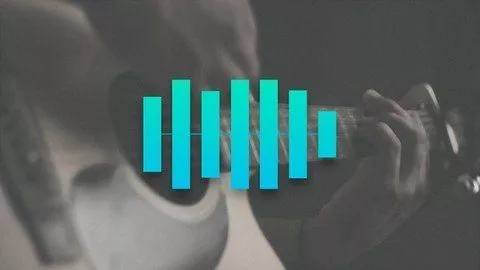 The Complete Beginner's Guide to Sampling & Sound Design TUTORIAL
In this course, we look at all the common elements of sound design using samplers. This course will help you to really understand how to construct exactly the sounds you are looking for for your sample-based virtual instruments.
With over two hours of video split across more than twenty lessons, you will find detailed descriptions and demonstrations of:
Using sample engines and how the different elements work together.
How to take any sound and make it playable across your midi keyboard.
Why and how creating your own sampled instruments can help define your own unique sound.
How to use noise reduction, waveform editing, loops, round robins and velocity layers to make ultra realistic-sounding virtual instruments.
How to use envelopes, low-frequency oscillators (LFOs) and filters to modulate your instruments.
How to layer sounds and add effects such as delay and reverb to make your sounds more interesting.
During the course, you will see every step taken in the creation of four unique sample-based instruments.
We'll be using the built-in samplers within Logic Pro X throughout the course, and I've included a short introduction to Native Instruments Kontakt 6 at the end to show how you can apply the concepts learnt to any sampler and know exactly how to use it to get the sounds you need for your compositions.
Thank you for taking a moment to check out my course. Click the enrol button above to join in and learn the art of sound design for music production using sampling to create any sound you can imagine!
What you'll learn
Gain a deep understanding of the fundamentals of sampling.
Apply your new knowledge by creating unique sounding instruments from samples and recordings.
Use advanced sampling techniques to create ultra realistic sounding virtual instruments from your own recordings.
Use envelopes, filters, LFOs and effects to create the ideal sounds for your compositions.
Hi Guys,this is the OFFICIAL Fls Audio Website. Visit every day www.flsaudio.com to watch the latest posts.Save the link on your browser.Respect!