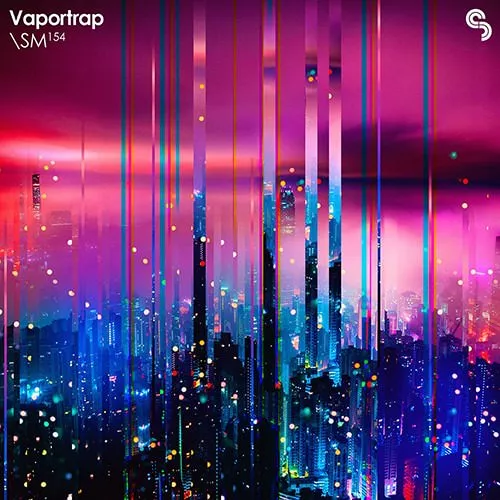 SM154 Vaportrap MULTIFORMAT
Intricate rhythms, leftfield beats, tape-warped basslines and hook laden melodies. At the intersection of Vaporwave, Trap, and Lo-Fi, SM154 Vaportrap comes bursting with all the tools you need to create your next underground hit. Loaded with 1.9GB+ of warm, punchy drum samples, pulsating synth lines, moody atmospheres, hypnotic arps and detuned samples, Vaportrap comes inspiration-ready and served with seven new Ableton Racks featuring Multi-sample Synth Racks for even more creative control.
What's Inside
Drum Loops > 128 warped grooves, taped-out trap beats and raw footwork rhythms all served with constituents stems between 70 and 80bpm. A one-stop shop for tape kissed and vaporwave/trap inspired drum loops.
Ableton Creative Racks > A collection of 7 carefully tracked, curated and crafted Ableton Racks. From gritty basses to dirty keys, these Ableton Creative racks come equipped with Macros for complete creative control.
Drum Hits > Masterfully sculpted trap snares, sizzling hi-hats, boomin' kicks and eclectic percussion. The perfect combination of trap inspired hits with vaporwave aesthetics. Pitched, processed, sampled and resampled for authentic vaportrap. Served with five custom drum kits for and sampler patches for instant beat making.
Synth Loops > Post internet culture inspired sounds, electro-rave repitched sequences, dirty detuned hooks, mega, distorted.keys and more. 90 Key-labeled throughout and served with MIDI as standard.
Warped and Sampled Loops > Lazy and hazy synths, post-internet processed samples, and oversaturation music loops.
Cassette Loops > Noisey, distorted and nostalgic music workouts, pitched and processed samples all ran through an array of analogue gear.
Bass Loops > Pulsing gritty analogue subs, heavy repitched bass sequences and full-fat mono synth loops. Key/tempo labelled at 70/80bpm and served with all MIDI.
Vocal Loops > Pitched and processed vocal loops. Re-modelled vox and washed-out sung-phonic. The perfect blend of chillwave inspired vocals with vaporwave elements.
FX Loops > VHS tape style effects, white noises and cuts.
Download Contains:
887 x 24-bit Wav files
113 x MIDI files
7 x Ableton Multi-Sampled Instrument Racks
Please Note: Ableton Live Suite 9.7.3 or above is required to use the Ableton Multi-sample Synth Racks in this pack
Download fast & secure at Xenupload.com
Demo Preview:
Hi Guys,this is the OFFICIAL Fls Audio Website. Visit every day www.flsaudio.com to watch the latest posts.Save the link on your browser.Respect!